Who We Are
Expertise That Matches Yours
Since 1901, we've been proudly manufacturing high-quality pipe and fittings in the USA. We are not only one of the largest makers of cast iron and plastic pipe and fittings but also the only manufacturer to offer a complete system of cast iron, PVC, CPVC, ABS, and FlowGuard Gold® pipe and fittings.
From product to service, Charlotte Pipe and Foundry has an unmatched commitment to integrity and industry leadership. We've combined modern technology with well over a century of craftsmanship and experience.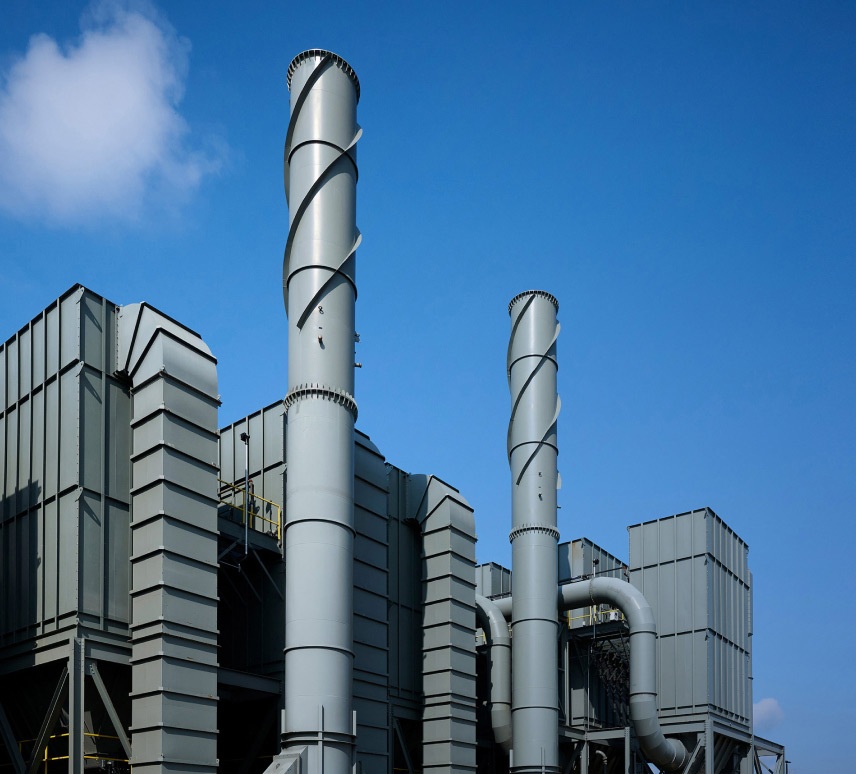 Our Mission Statement
Integrity is our foundation.

Meeting the expectations of our customers, associates, and owners is our commitment.
Our Values
A Foundation You Can Count On
We hold our products, processes, and people to high standards. This unrivaled dedication makes our pipe and fittings — and customer relationships — something you can count on. 
1

Treat all associates with dignity and respect, and provide an environment where success is based on character, ability, and results. 

2

Produce the highest-quality product while maintaining the safest and cleanest plants in the industry, and be good environmental citizens.

3

Provide the best customer service, and continue our tradition of strong customer and vendor relationships.

4

Maintain a strong financial base, reinvest most of our profits back into the company, and provide a reasonable return to our shareholders.

5

Remain a private, patriotic family-owned company, as we have been since our founding in 1901.

6

Devote our time, talents, and financial resources to help strengthen the communities in which we live and work.
Plant Locations
100% MADE IN THE USA
Charlotte Pipe is headquartered in Charlotte, North Carolina, and distributed around the world. We manufacture pipe and fittings in seven state-of-the-art plants across the United States.
To learn more about our cast iron and plastics manufacturing facilities, select a product: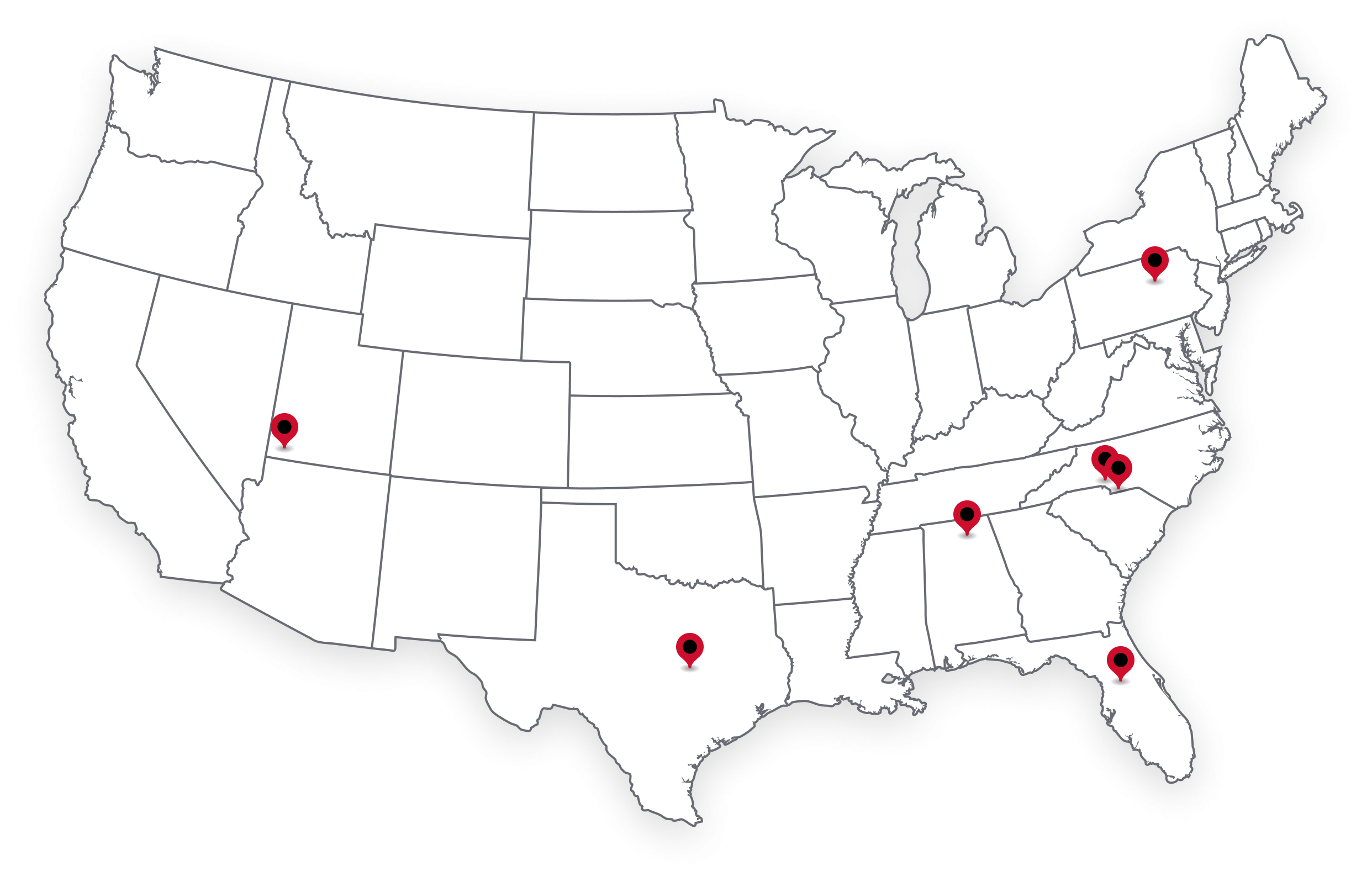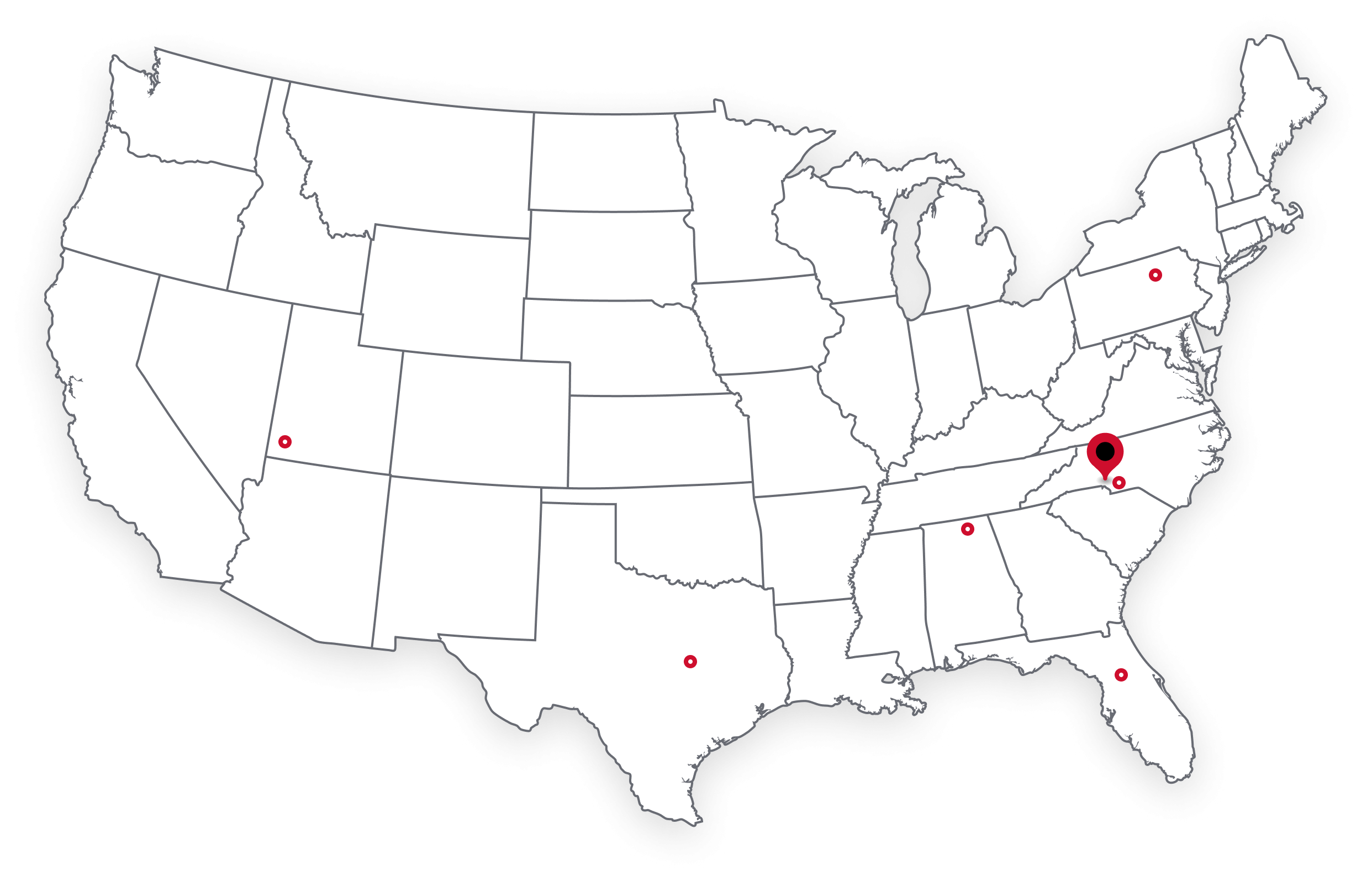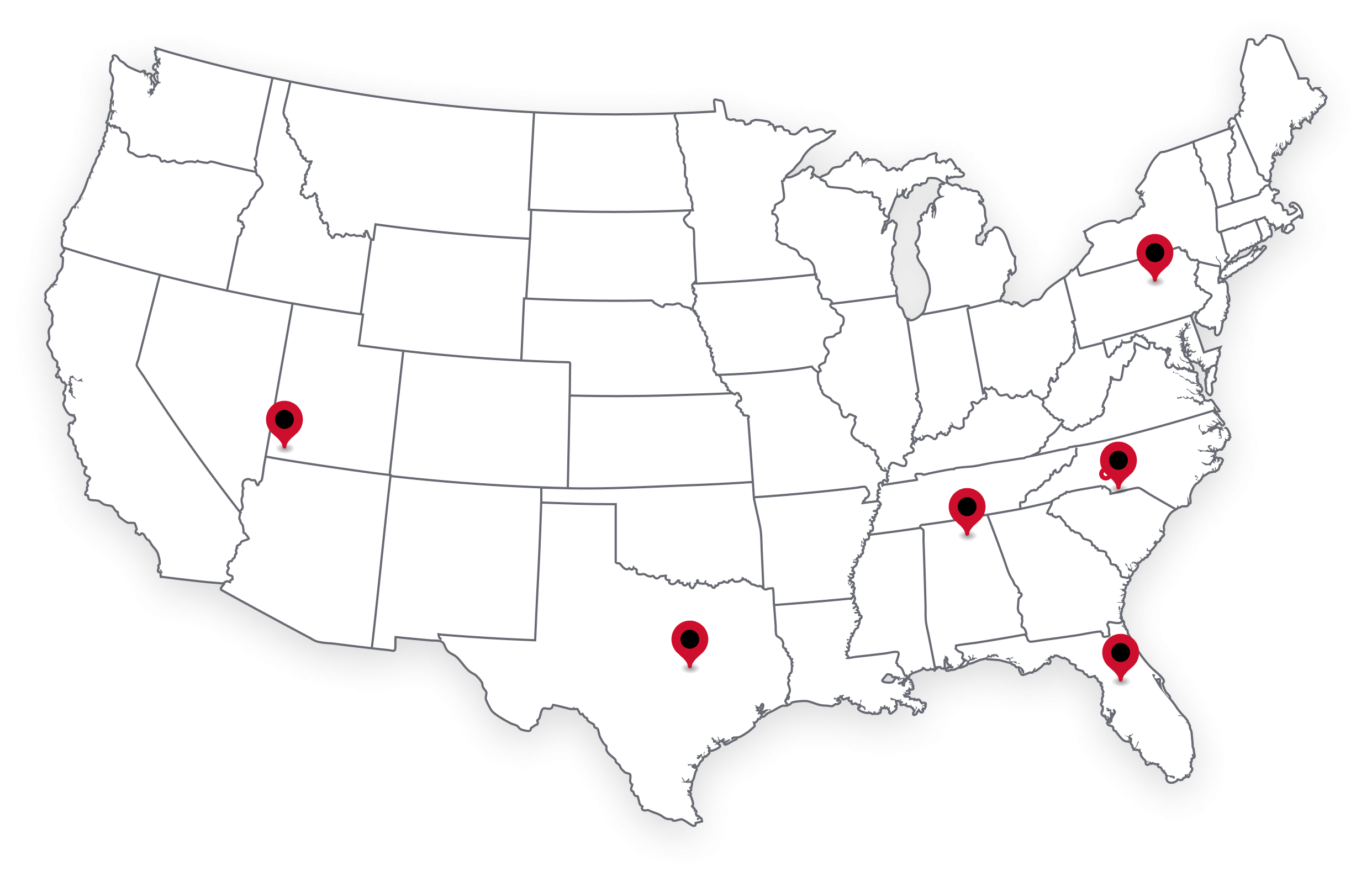 We have been manufacturing cast iron pipe and fittings since 1901. Our new cast iron foundry in Oakboro is one of the largest and most modern facilities in the world.

We offer a complete line of service, extra-heavy, and hubless pipe and fittings for drain, waste, and vent applications. We also offer a line of double-hub pipe, designed to help contractors reduce material costs and labor.


We have been manufacturing plastic plumbing systems since 1967. We operate in six state-of-the-art facilities in Cameron, Texas; Cedar City, Utah; Huntsville, Alabama; Monroe, North Carolina; Muncy, Pennsylvania; and Wildwood, Florida.

As one of the largest producers of plastic DWV pipe and fittings in the nation, we manufacture a broad range of products, including ABS, PVC, CPVC, FlowGuard Gold®, and ChemDrain® pipe and fittings for both residential and commercial plumbing systems.
Our History
We Helped Build America
For over a century, we've evolved and improved our offerings and processes without losing our founder's commitment to family, loyalty, and quality. Today, as a fifth-generation family-owned and -operated business, we're still making products that protect the health of the nation.

1901

W. Frank Dowd builds a small foundry in Charlotte, North Carolina

1926

W. Frank Dowd's son, Frank Dowd II, takes the helm

1950s

Frank Dowd II's sons, Frank Dowd Jr. and Roddey Dowd, take over and mechanize the foundry

1967

Plastics division launched

1981

Cameron, Texas, plant built

1989

Muncy, Pennsylvania, plant built

1992

Industrial plastics line introduced

1996

FlowGuard Gold® system for hot and cold water launched

1998

Frank Dowd IV and Roddey Dowd Jr. take the helm

1999

Wildwood, Florida, plant built

2005

Huntsville, Alabama, plant acquired

2006

ChemDrain® system for chemical waste drainage introduced

2008

Cedar City, Utah, plant built

2011

Large-diameter fabricated fittings introduced

2013

Tech Tools mobile app launched

2017

Acquired Accord Irrigation products

2017

New Product Knowledge Training center opened

2018

Cedar City expansion (plastic fitting production)

2021

Specialty-coated Edge HP Iron system introduced

2023

New state-of-the-art cast iron foundry built in Oakboro, North Carolina
Our Culture
Putting People First
Our family culture goes beyond our founders. When you choose our pipe and fittings, you're part of the family too. The relationships we foster with and between our associates, customers, and communities define who we are.