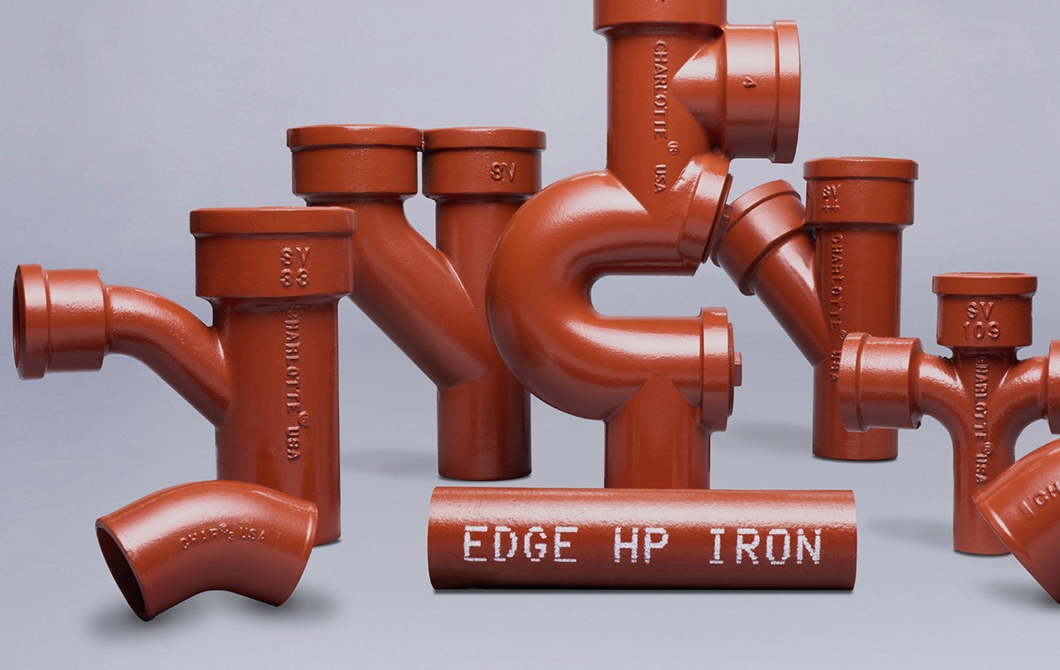 Features
Charlotte Pipe and Foundry's new Edge HP Iron pipe and fittings system is a specially coated cast iron designed for aggressive DWV applications. While Charlotte Pipe's standard cast iron systems easily meet the needs of the vast majority of DWV installations, in certain environments, the piping system may need enhanced protection.

Charlotte Pipe Edge HP Iron is specifically designed for aggressive applications and installations such as:

Exposure to undiluted cleaning chemicals with a pH range of 2 to 12
Hospitals
Casinos
Commercial kitchens
Soda fountains
Bar sinks
For more information, please contact your Charlotte Pipe Rep, download our brochure, or review the documents below.
Documents
Submittals
Downloads
Links
Support
One of the added benefits of using Charlotte Pipe is the many resources we provide. Our Customer Service and Technical Support associates are available to answer your product, technical, and/or installation questions.