FlowGuard Gold® Copper Tube Size CPVC Pipe & Fittings System
for pressure applications
ASTM D2846:
Specifications for chlorinated polyvinyl chloride) plastic hot and cold water distribution system
Scope:
This specification covers requirements for CPVC plastic hot and cold water distribution system components made in one standard dimension ratio and intended for water service up to and including 180 F.
ASTM F493:
Specification for solvent cements for chlorinated polyvinyl chloride plastic pipe and fittings
Scope:
This specification provides requirements for CPVC solvent cement to be used in joining CPVC pipe and socket fittings.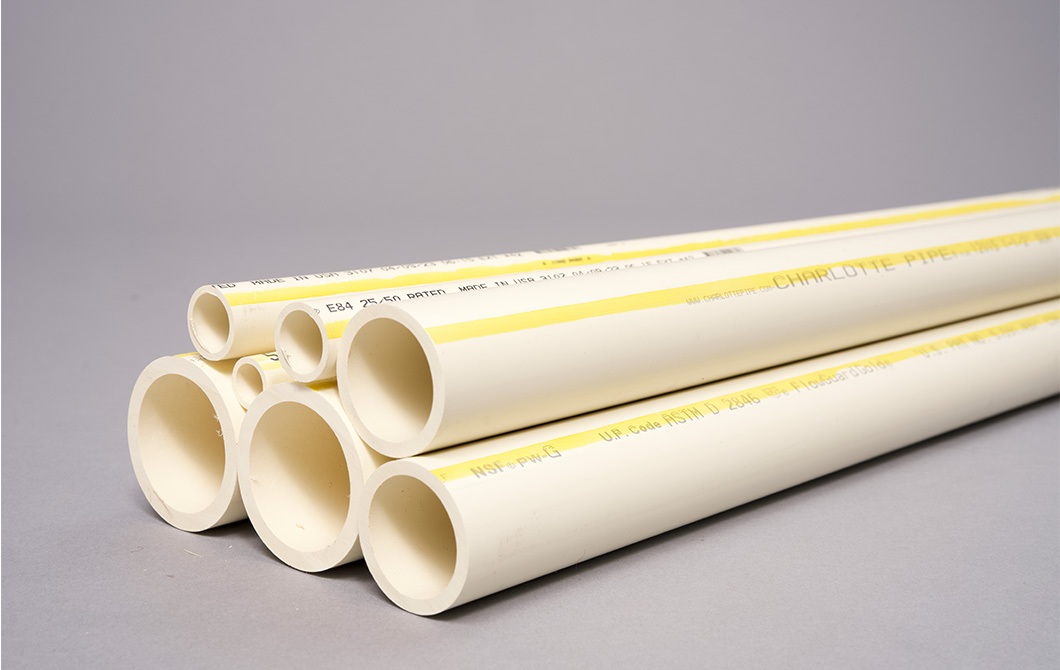 Features
FlowGuard Gold® CPVC CTS is for hot and cold water distribution. It is for pressure systems where temperatures will not exceed 180 F. FlowGuard Gold is also energy efficient, with better heat retention and lower hot water heating costs compared to metallic systems. It is nontoxic and meets the most stringent standards in the industry.

Documents
Submittals
Certifications

FlowGuard Gold CPVC Domestic Water Distribution System
Downloads
Links
Support
One of the added benefits of using Charlotte Pipe is the many resources we provide. Our Customer Service and Technical Support associates are available to answer your product, technical, and/or installation questions.