PVC SDR Pressure Pipe & Fitting System, SDR 21 & SDR 26
ASTM D2241:
Specifications for polyvinyl chloride pipe pressure-rated (SDR series)
Scope:
This specification covers PVC pipe made in standard thermoplastic pipe dimension ratios (SDR series) and pressure rated for water.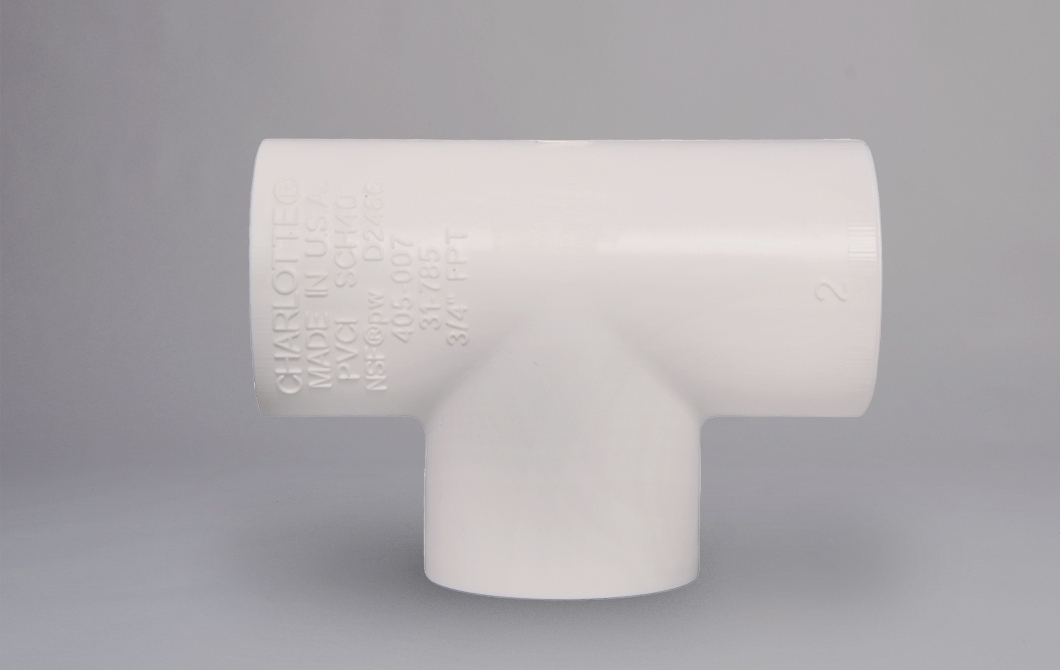 Features
PVC PR-160, PR-200, and PR-315 are for pressure systems where temperatures will not exceed 140 F. They are highly resilient, with high-tensile and high-impact strength. The maximum pressure rating for SDR pipe remains the same at different diameters.
Documents
Submittals
PVC Pressure Systems – Long-Form Specs
Downloads
Links
Support
One of the added benefits of using Charlotte Pipe is the many resources we provide. Our Customer Service and Technical Support associates are available to answer your product, technical, and/or installation questions.