Service-Weight Pipe & Fittings
ASTM A74:
Specification for cast iron soil pipe and fittings hub and spigot (service and extra-heavy)
Scope:
This specification covers cast iron pipe and fittings used in sanitary DMV, sewer, and storm drainage application. This system is intended for use in nonpressure applications.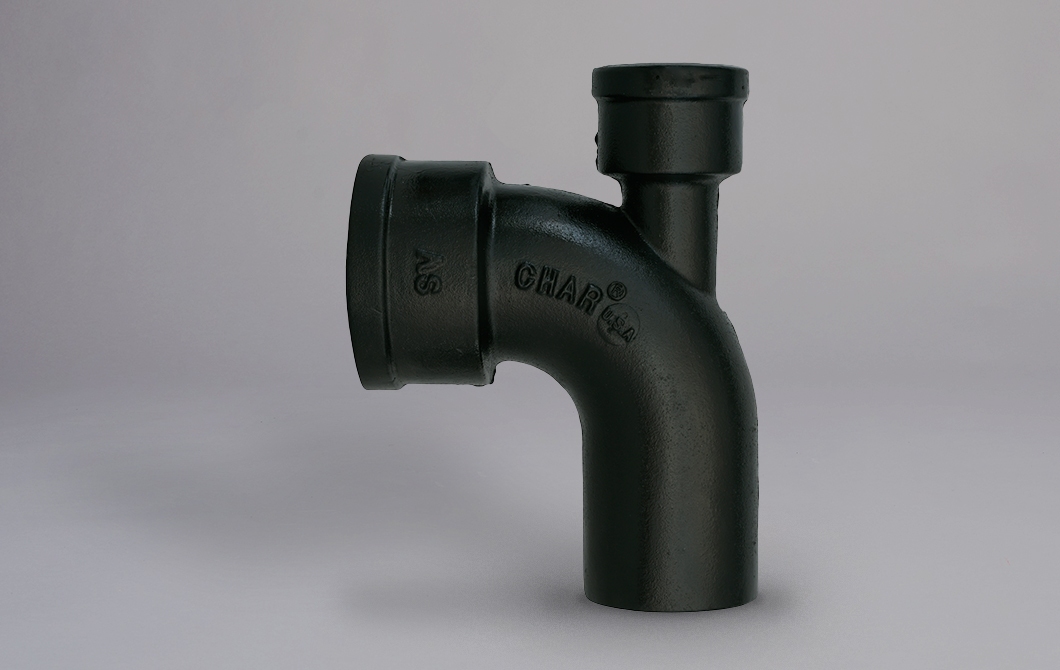 Features
Cast iron is the premier piping material for sanitary and storm drain, waste, and vent applications. It has been used in these applications for hundreds of years and is for nonpressure applications where temperatures will not exceed 212 F.
It is the most durable DWV piping system available and can be used in all types of construction. It has high crush strength, is noncombustible, and offers superior sound-deadening performance.
Documents
Submittals
Cast Iron Drain, Waste, Vent/Sewer/Drainage – Short-Form Specs

Cast Iron Drain, Waste, Vent/Sewer/Storm – Long-Form Specs
Downloads
Links
Support
One of the added benefits of using Charlotte Pipe is the many resources we provide. Our Customer Service and Technical Support associates are available to answer your product, technical, and/or installation questions.