PVC Schedule 30 Thin-Wall Pipe & Fittings
ASTM D2949:
Specifications for 3 ¼-inch outside diameter polyvinyl chloride plastic drain, waste, and vent pipe and fittings
Scope:
The requirements of this specification are intended to provide pipe and fittings suitable for drainage of sewage and certain other liquid waste.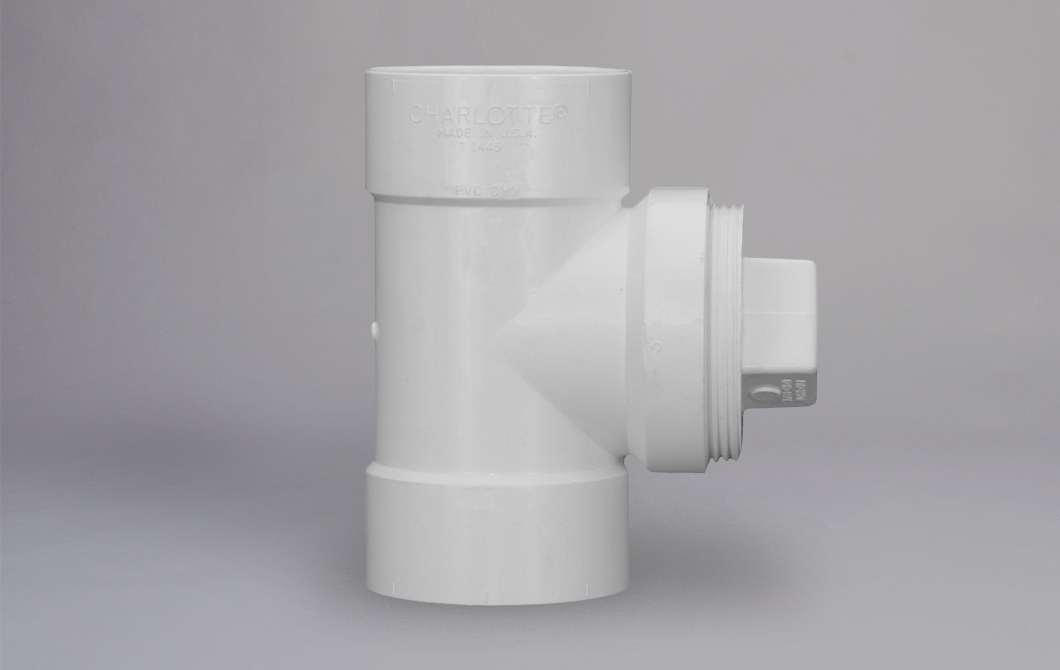 Features
PVC schedule 30 thin-wall pipe is for nonpressure systems where temperatures will not exceed 140 F. It is lightweight, nontoxic, and commonly used in drainage applications such as residential gutter runoff and DWV. Installation requires primer and solvent cement.
Documents
Submittals
ABS & PVC DWV Plumbing System – Short-Form Specs

ABS & PVC DWV Plumbing System – Long-Form Specs
Downloads
Links
Support
One of the added benefits of using Charlotte Pipe is the many resources we provide. Our Customer Service and Technical Support associates are available to answer your product, technical, and/or installation questions.